Service Area

Vending Machines and Office Coffee Service Humble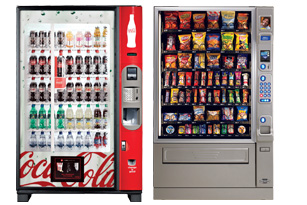 Jump start your Humble workforce with the valuable services offered by Healthy Generation Vending.

We offer:
Full service vending
Office coffee services
Water delivery and filtration
By having the foods and beverages your employees need and crave right at the workplace, production can increase and morale can improve because they get to rest and relax during break time instead of having to leave to go and get food and beverages elsewhere.

Vending machines come loaded up with all your name brand favorite foods and drinks for your Humble employees and customers too.
Our vending machines in Humble:
Coca Cola vending machines
Pepsi Cola vending machines
Coffee vending machines
Snack vending machines
Hot -cold-frozen food selections
Vending machines with healthy food and drink selections
Vending machines with sport and energy drinks
You get to select the vending machines and the items they carry, customizing the vending machines to the specific needs of your Humble business!

Coffee services in Humble are another way to keep employees in house and at task. Coffee is the beverage of choice to stay alert and focused, so why not upgrade your break room to meet that demand and keep them from leaving to the local coffee house?
We will fill your break room with:
Name brand coffees and teas
Condiments
Cups
Plates
Napkins
Paper towels
Utensils
Creamers
Sweeteners
Water needs are also taken care of in Humble by Healthy Generation Vending. Water filtration and water bottle delivery are handled so that you never go dry.

Contact us today at 832-510-8363(VEND) or by email at info@healthygenerationvending.com. You will be pleased with the results!