Technology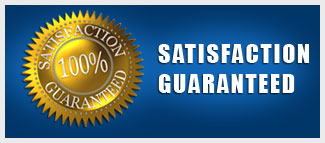 Vending Machines in Houston
We have adopted a philosophy which states: Vending is the new "Automated Retail." Technology is helping us harness this new horizon. Today's vending is not your father's vending and represents a new delivery method for retail and national brands looking for a way to build brand awareness and expand into an untapped market. Healthy Generation Vending is unmatched by any other company. With our 24/7 service, state-of-the-art equipment, dedication to healthy alternatives and commitment to technological advancements, it's no wonder we are the proven leader in full service vending.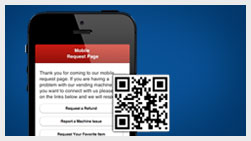 Mobile Request App Service
Better vending? There's an app for that. And we have it. We offer a mobile app that allows our customers to quickly and easily contact us in the event of a service issue. Simply scan the QR code on your machine and you'll visit a mobile-enhanced website to report your issue. This means no longer having to rely on the route driver to handle service issues. And anyone in your operation can report problems, meaning less work for you.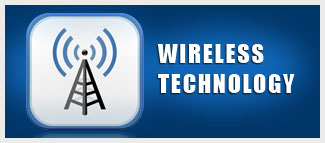 Wireless Technology
How else do we utilize technology to maximize your service? Our machines feature wireless technologies that allow us to monitor machine sales and performance. This makes it easier for us to determine which products to continue stocking and which to replace with potentially more popular items.
Guaranteed Product Delivery System
Furthermore, our machines feature Sure Vend technology, which uses an infrared beam to ensure that a purchased item is vended. If the product doesn't drop, the machine knows, and the customer's money is immediately refunded. No need to fill out a slip for money lost.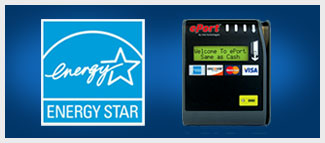 Technology Offers Convenience to Our Customers
Other convenience features found on our machines include debit/credit card acceptors and bill recyclers. Our machines are also temperature controlled to ensure food stays fresh longer, and are Energy Star energy efficient machines with attractive LED lighting that cost you less to power.
The next generation of vending services is here: Healthy Generation Vending. Call 832-510-VEND (8363) or e-mail info@hgvending.com for your free, no-obligation consultation.