Services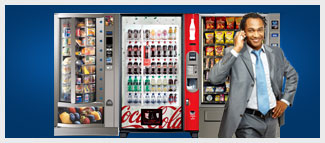 Vending Machines in Houston
Healthy Generation Vending offers a multitude of options to choose from when determining the best vending service to match your unique organization. We offer flexible programs designed just for you. When you're ready to engage our services, a sales representative will contact you to discuss everything we can do and develop a proposal based on your specifications. This includes customized vending agreements, such as the following:
Healthy Generation Vending's Most Popular Vending Services
Traditional vending: This is the standard agreement where the customer or employee pays when selecting an item from the vending machines. As always, the machines are provided for free, and the people putting money into the machines are those who are paying for the service.
Subsidized vending: Looking to provide a fringe benefit to you employees? Subsidized vending allows you to pay for a portion of the costs of the products and the employees pay for the difference.
Free vending: With this program, you pay for the entire cost of the products and employees enjoy totally free vending. We simply send you an invoice each month for the products vended.
Of course, other options involve the overall vending services we provide. Beyond traditional beverage, snacks and food machines, the following are some of our more unique options: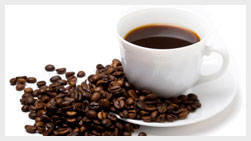 Office coffee service:
We provide the coffee, brewers and other items you need to support a full functioning office coffee offering. You understand the importance of coffee for your employees. Our service gives them what they want, and you enjoy the benefits of greater productivity.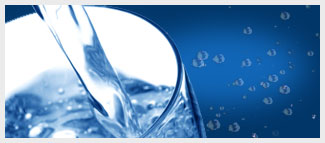 Water filtration service:
Not every office has good tap water and this can negatively affect an in-house coffee service...or simply be a damper for employees looking for a good cup of water. No worries, we offer water filtration systems that can connect to whatever water supply you have to greatly improve the quality of your H2O.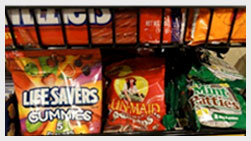 Micro-Markets:
Looking for something unique when it comes to vending. Nothing beats a micro market. Simply put, it's a convenience store right in your office. And it's complete with self-service checkout kiosks making it completely self-sufficient.
Vending Machine Maintenance (Service & Repair):
You won't have to worry about your vending machines when you use HG Vending because we take care of all of the maintenance and upkeep for you. We provide 7 days a week 24 hour service. We have Certified Technicians and Company Moving Crew to take care of all of that heavy lifting.
Our average response time ranges from 1-3 Hours, and our highly qualified technicians are fast and efficient. Every technician we send to your business is equipped with a handheld that is used to track product and parts usage throughout our company. Staying current with technology enables us to maintain the highest level of efficiency so we can pass along the savings to you.
The next generation of vending services is here: Healthy Generation Vending. Call 832-510-VEND (8363) or e-mail info@hgvending.com for your free, no-obligation consultation.