Snack Programs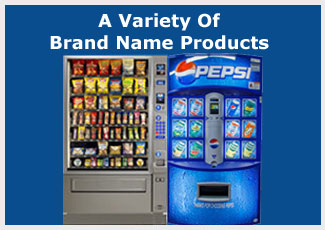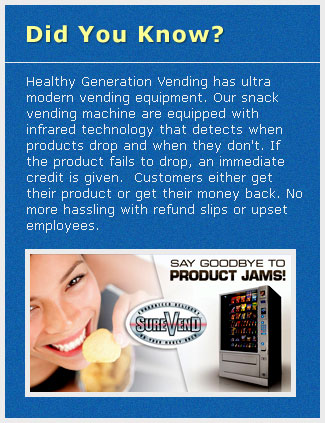 Snack Vending Machines in Houston
Healthy Generation Vending is known for its wide variety of snacks delivered in the most contemporary, trustworthy vending machines. This includes brand name chips, cookies, breakfast items and soups...with the selection completely customizable to your preferences.
How does it work? We provide the vending machines for free. These aren't old, run-down machines, but the latest in vending, with such features as infrared technology to ensure a product that's purchased gets vended...or the money is automatically refunded. We provide the freshest products. We restock and rotate it regularly with new items to keep the selection interesting. And if you ever have something you want instead, we will attempt to flex in any special requests, including healthier items. Simply put, we stock what your people want.
A Variety of Snacks to Choose From

The next generation of vending services is here: Healthy Generation Vending. Call 832-510-VEND (8363) or e-mail info@hgvending.com for your free, no-obligation consultation.