Service Area

Vending Machines and Office Coffee Service Pearland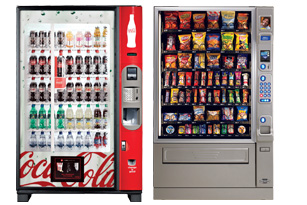 Healthy Generation Vending provides Pearland and surrounding communities with exceptional customer service and name brand quality products. In fact, some of your neighbors are probably our customers already. We offer vending machines, office coffee, and water delivery and filtration. We are the best choice in Pearland for expert vending service!

Vending machines have gone through many changes in recent years due to the new technology that is now available. Not only are these machines more attractive, dependable and energy efficient than ever before, but they come with Sure-Vend systems that guarantee you get your product or an immediate refund. Healthy Generation Vending installs, stocks, and keeps your vending machines filled and serviced at no charge. We have Pepsi Cola vending machines, Coca Cola vending machines, candy vending machines, snack vending machines, food vending machines, coffee vending machines and vending machines with sport and energy drinks too. We have pretty much anything your employees could ever want. That includes healthy selections like juices, waters, non carbonated beverages and a host of drink and food alternatives. Other options include subsidized vending, free vending and Micro Markets for your Pearland location. You decide what best meets the needs of your employees in Pearland, not us. We will customize your vending equipment to dispense the items you want for your employees. Of course, if you want guidance, we can do that to. After all, we do have a lot of experience with what sells well.

Coffee is the king of beverages. It is the second most popular drink in the world (just behind tea). When it comes to keeping employees at task our office coffee services will do just that. We offer you name brand coffees and brewing equipment, as well as all the other necessities that come with it. We will provide cups, creamers, sweeteners, plates, utensils, napkins, paper towels and flavored teas and hot chocolate – we guarantee fully stocked on your break room shelves for your immediate use.

Healthy Generation Vending can install water filtration at your Pearland office too. With a tap based filtration system, an endless stream of great tasting water is at your fingertips, all without the bottle storage and heavy restocking with water bottles. Of course, we also do water bottle delivery in Pearland to keep those office coolers flowing at all times, if that's what you choose.

The only thing left for you to do is contact us at 832-510-8363(VEND) or email us at info@healthygenerationvending.com. Great services and products await you from Healthy Generation Vending!